The first day of autumn is September 22nd and with the cold winter months right around the corner, it is time to start thinking about scheduling your fall blowout. Have you considered your lawn sprinkler systems need some TLC before winter to avoid damage? As experts in lawn sprinkler systems in Buffalo, we know just how important fall blowouts and winterization can be. We would like to provide a rundown of the process as well as some of the benefits you can expect. And when you're ready, call Advanced Irrigation as soon as possible to make sure your lawn sprinkler systems are on our fall blowout schedule.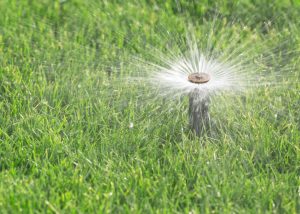 Why is it so important for sprinkler systems to be prepped for winter? Can't you just turn off the water and leave the rest of the system alone?
If you try this, there will still be water sitting in your lawn sprinkler system which can freeze and expand in cold weather. When it expands like that, it will be too much for the system. Thus, pipes, fittings, valves and other parts could crack open or burst. That means you could end up spending a lot of money to get those parts repaired or replaced when spring time rolls around again.
This is where the 'fall blowout' comes in. We drain the remaining water from the sprinkler system, ensuring all water if removed from your pipes. We use an air compressor to "blow out" the overall network, making sure there is no water left in there that could potentially freeze and damage the system.
After choosing the area of your lawn that is furthest out from your home, we will work our way back in towards it. Your sprinklers will run for two to three minutes, allowing all water to drain properly. Once the water switches over from mist to just air kicking out, we move on to the next one, and so forth.
We will then make sure the timer or controller is turned off. This means that the system will not turn on during the winter months, but you will not lose any of the programming in the system either.
Have you considered a freeze or rain sensor for your lawn sprinkler system? If you don't already have one, this is a great way to monitor the outdoor air temperature and rain fall. That way, if the temperatures drop below freezing before your system has had its proper fall blowout, the sensor will keep your lawn sprinkler system from turning on.
And, these are just a few of the ways you can be proactive and help prepare your lawn sprinkler systems for fall. Now is the time to schedule your fall blowout! So, don't wait any longer. Call Advanced Irrigation at 612-599-8675 or contact us to set up your Free Estimate.