About a week ago the ground was completely covered in snow from one of this year's many snowstorms. But rest assured spring will soon be on its way. And, that means we here at Advanced Irrigation will be busier than ever. We offer a variety of lawn care services for Lakeville and the surrounding areas and would like to offer a few tips to help get your lawn care kicked off right.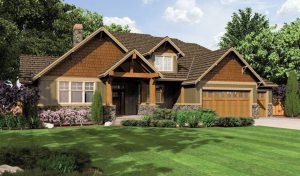 While a lawn irrigation system will help water your lawn and keep your grass looking great, there are several other lawn care services that will make sure your lawn stays looking great from the beginning of spring until next winter. First, make sure debris gets cleaned off of your grass. If stuff like buckets, toys and leaves are left on your lawn, it could cause dead spots or interfere with the effectiveness of your lawn irrigation system or other lawn care services you've employed.
Next, apply grass seed and mulch. Look for areas of your yard where the grass looks like it is dead. Apply grass seed to those spots. Then take the time to mulch the bases of any trees, shrubs or flower beds. Mulch will help them to retain water and will help keep them warm when the nights turn chilly.
About once a week, go outside and inspect your lawn irrigation system. Look for any potential problems and give us a call if you spot any. Of course, Advanced Irrigation can also come out to inspect and repair your system whenever you want.
And, contrary to popular belief, mowing your grass shorter and more frequently does not always mean that your grass will not grow back as quickly. Mow your grass when it needs it and try to keep the grass blades at about 3 to 3 1/2 inches.
Don't forget to water the lawn! Usually the morning is the best time of day. If you water during the afternoon, too much of the water might evaporate. If you water overnight, it could lead to mold growth and other problems like that. If you don't want to worry about it, a sprinkler system could be the answer! And, it just so happens lawn irrigation is one of the many lawn care services we provide.
In terms of lawn care services, aeration is another important task because it leads to healthier and stronger grass.
And, these are just some important tasks to consider this spring! Are you interested in learning more about lawn care services in Lakeville? Call Advanced Irrigation at 612-599-8675 or contact us and get a Free Estimate.