Advanced Irrigation is excited to announce that we are expanding our service area to include more cities and towns northwest of Minneapolis. This new area is in addition to our current service area around the Twin Cities. So if you are a current customer – don't worry, we aren't leaving you! We just want to let people know about our expanded service area, so we can help even more people with their irrigation and lawn care needs.
We are ready to start serving customers in the new territory. Here is a list of towns we will now include in our service area: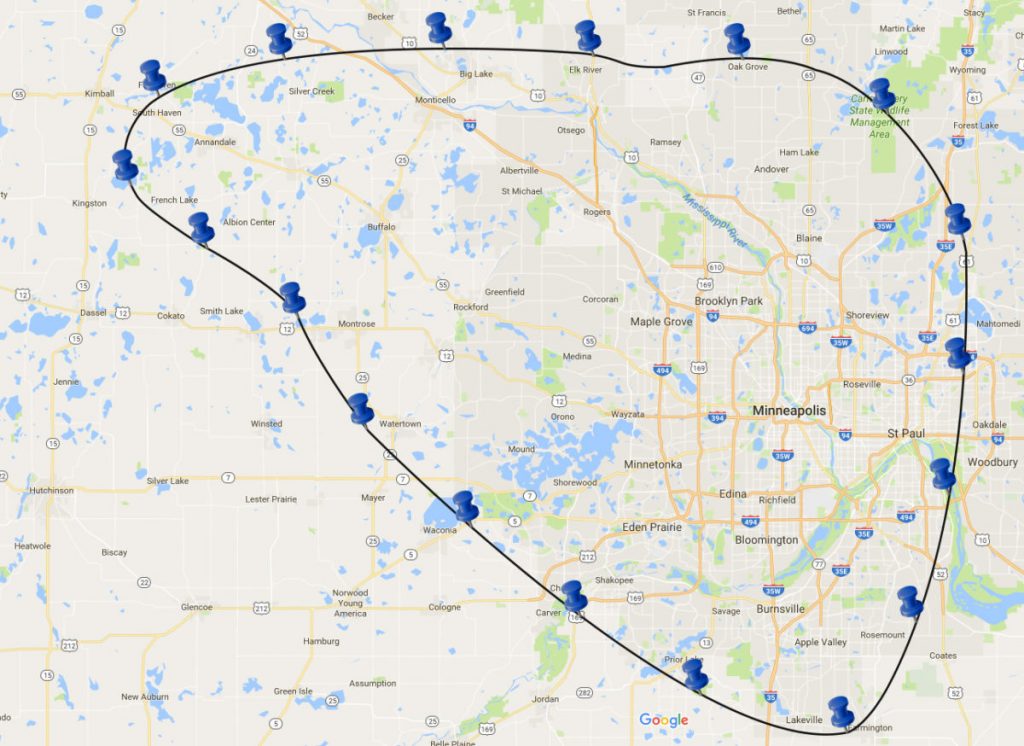 • Buffalo
• Maple Lake
• Montrose
• Delano
• Watertown
• St Bonifacius
• Victoria
• Howard Lake
• Waverly
• Cokato
• South Haven
• Annandale
• Highland
• Howard Lake
If you live in or near any of the above towns and need lawn care services, please give us a call! We provide lawn irrigation, lawn maintenance and landscaping services for both residential and commercial clients. We can help your yard look great all year long.
With the seasons changing and fall quickly approaching, now is the time for winterizing your sprinkler system. We can get your system ready for winter by clearing out all the water so it cannot freeze and cause damage to the pipes. This is a very important task to have done before the cold weather sets in. We have the tools and experience to get the job done so you can be sure you're system will be ready to work again in the spring.
We can also rake leaves and perform other fall lawn maintenance tasks so your home or business property will be in good shape before the first snowfall. Just let us know what you need done. If it's lawn-related, more than likely, we can help!
If you have any questions about our lawn care services or about the geographic area we cover, please call us at 612-599-8675 or reach out to us with a Service Request.