If you are considering a new landscape design for your home or business, it is important to create one that is right for your unique needs and property. From a space to entertain guests to an area for growing a garden to building a communal space for employees; there are many considerations that must be considered. Have you considered the amount of shade you would like for your landscape design? As experts in landscape design for Minnetonka and the surrounding areas, we can help you answer these very questions and then design a landscape for your unique wants and needs. But first, we have a few suggestions to help you get the wheels turning on what you might want for your new landscape. And, when you're ready to started, contact the landscape design professionals at Advanced Irrigation! We look forward to working with you.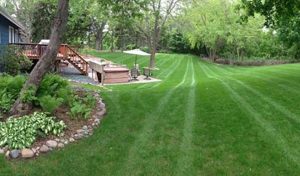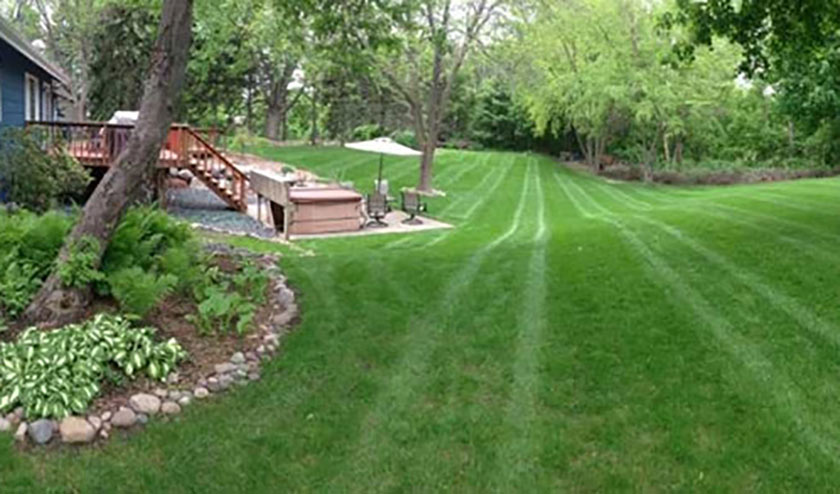 First, when it comes to color, composition and design; start thinking of your landscape in terms of plants and flowers that will complement each other but don't match exactly. Plan to have them planted in groups and not rows. Groups of flowers are easier to maintain, plus they are more interesting to look at rather than rigid straight rows. Also consider plants and flowers that are different heights. Plan to plant them together as well, and it will also make your garden and landscaping more interesting to look at.
Will you want to incorporate hardscaping into your landscape design? Retaining walls are some of the most functional types of hardscapes. They either separate garden rooms or areas, or they hold soil up across varying elevations of your home's landscape. Patios are also great forms of hardscaping. They offer an open area for holding furniture and for relaxation. Patios are lovely hardscapes that can give you even more room to entertain guests or hold outdoor meetings. How about walkways? Our landscape design experts can help you choose where to place those as well.
Have you considered shade trees? Many lawns and landscapes are fully exposed to constant sun. If you wish to be part of and directly enjoy your property, perhaps in a hammock, sometime you just want to lay in the shade. Why not implement some shade trees into your landscape design? Advanced Irrigation can help you with all of your shade tree needs.
Do you want more information about landscape design for your Minnetonka home or business? Call Advanced Irrigation at 612-599-8675 or contact us for a Free Estimate.