Sprinkler System Installation Greenfield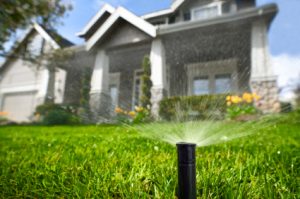 Help keep your lawn looking its best with expert sprinkler system installation at your Greenfield home. The experts at Advanced Irrigation can install the best system to keep your landscaping and lawn healthy and strong all year round.
When you call Advanced Irrigation, one of our experienced lawn care technicians will come out to your home and assess your lawn's needs. From there, we will design, plan and install a sprinkler and irrigation system specifically for your home, lawn and lifestyle needs. And, working with us means you will receive a high-grade, efficient sprinkler system installation that adheres to Minnesota Conservation Practices. So call Advanced Irrigation today and we can be your one stop shop for all of your sprinkler system installation needs!
Professional Sprinkler System Installation & More
Since our inception, we have only used best practices that adhere to the most ethical and professional standards, ensuring Greenfield's lawns stay healthy without wasting water. And, a sprinkler system installation is only one of the many lawn care services we provide. We can also repair and maintain irrigation systems as well as offer aeration, pruning, weeding, fertilization and a variety of other lawn care services! And, if you already have an existing sprinkler system that has seen better days, we can help with that too. We provide expert irrigation system remodels, rebuilds and repairs.
At Advanced Irrigation, we know just how important your landscaping can be to the overall look and function of your home. Not only can it add curb appeal, it is also a great place to relax and enjoy fun times with family and friends. A sprinkler system installation is essential to keeping your landscaping and yard looking lush and green. That's why our top of the line products and technology come together for a system that works well and essentially runs itself, leaving you to enjoy your outdoor oasis without having to lift a finger. Your only job is to enjoy your yard.
Check in with us for professional sprinkler system installation. We have been providing sprinkler system installation for over a decade and are experienced with all kinds of systems. We would be more than happy to come up with a solution for you! Call us to find out more about our sprinkler system installation and maintenance services and how they can benefit you and your landscaping.
Contact Us for Sprinkler System Installation
Are you ready to learn more about a sprinkler system installation for your Greenfield home? Call Advanced Irrigation at 612-599-8675 or you can contact us for a Free Estimate.