Greenfield Lawn Sprinkler Systems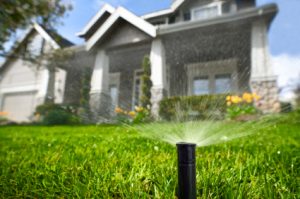 Are you in need of servicing for your lawn irrigation system? Or, are you looking to install a new irrigation system all together? Call the professionals at Advanced Irrigation. Installers of lawn sprinkler systems in Greenfield and the surrounding areas, we have helped many homeowners and business owners just like you enjoy a lush, green lawn.
By enlisting the professionals at Advanced Irrigation, you can rest assured you are getting the very best in the industry. We have been keeping lawns looking their best with expert irrigation system maintenance, installation and repair for over two decades now. Our lawn irrigation experts can install the best system to keep your landscaping looking healthy and strong all year long.
When you work with Advanced Irrigation, you receive high-grade water-efficient water sprinkler systems to meet your unique needs. So don't hesitate any longer! Give us a call today to set up an appointment.
More About Our Lawn Sprinkler Systems
At Advanced Irrigation we understand just how important your lawn and landscaping can be to the overall appearance of your home or business. It can add impressive curb appeal and offer a great place to relax and entertain guests. A sprinkler system is a key part of keeping your landscaping and yard looking lush and green.
That's why when you hire us to implement and maintain your lawn sprinkler systems, we begin the process by meeting with you, going over your needs and taking a look at your lawn to see what it needs too. From there, we will design a new system or redesign your current one so it not only waters your lawn, but it waters it at the right times and in the right amount.
Our top-of-the-line services and installation get you the best, high-grade, water-efficient lawn sprinkler systems that adhere to Minnesota Conservation Practices. And, we pay close attention to both the installation and maintenance of your system so that it remains fully efficient and functioning as it should. We can even install rain sensors that will ensure your lawn is not over-watered in the event of rain or other precipitation.
We offer a wide variety of services in lawn sprinkler systems including:
Remodels/rebuilds
Repairs
Drip systems
Professional design
Installation
Fall blow outs
Spring start ups
Maintenance
New system design services
And more
Whatever your lawn's needs, we can help. Call and learn why we are one of the most trusted names in lawn sprinkler systems!
Professional Lawn Sprinkler Systems
Are you interested in learning more about lawn sprinkler systems in Greenfield and the surrounding areas? Call Advanced Irrigation at 612-599-8675, or you can contact us and get a Free Estimate.