Landscaping Company Plymouth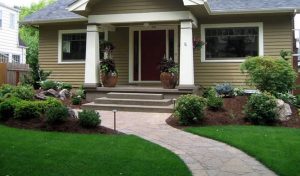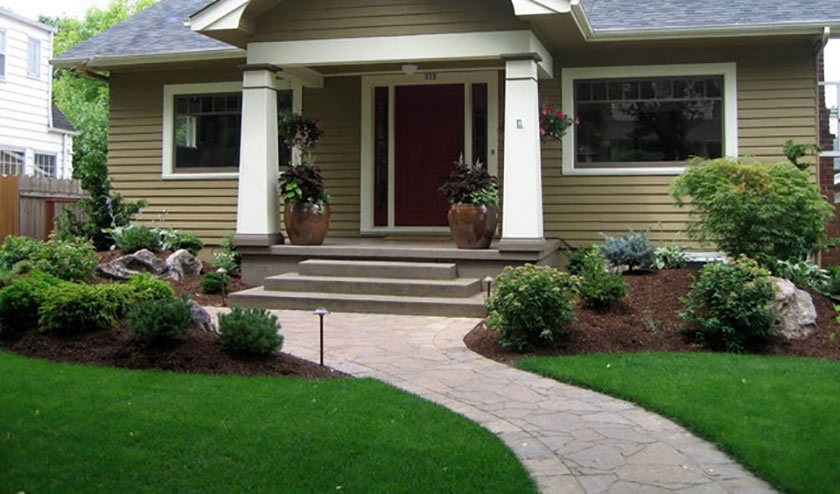 Does your landscaping enhance the overall charm of your home or business? If not, it may be time to hire a landscaping company! And, Plymouth area residents trust Advanced Irrigation for all of their lawn and landscaping needs. Why? Our landscaping company has great design aesthetics, years of experience and a trustworthy work ethic. Whether it is a simple design that requires minimal maintenance or a landscape style that's a little more elaborate, our landscaping company can handle it all. We are the trusted name in landscaping. We will assist you in deciding on the right design for your brand new landscape, or we handle the whole process for you.
And, we will even help you maintain your landscaping after we install it. Beautiful landscaping takes a lot of work and our landscaping company will help you maintain it for years to come. Unless landscaping is a hobby or passion of yours, it is unlikely your schedule has time for it. However, hiring a landscaping company means your lawn will always look great. From planting the right flowers in spring to irrigation winterization to getting your gardens ready for fall, we can handle it all!
So don't hesitate any longer. Contact our landscaping company today!
About Our Landscaping Company
Our landscaping company puts your wants and needs first. We are a highly sought after landscaping company for the area, having several decades of experience and expertise in the industry. And, all of our technicians are fully trained and equipped with proper tooling to install your new landscaping. And above all, our staff members and technicians are friendly, professional and a joy to work with.
When you hire our professional landscaping company it means you can be sure the money spent will be used correctly. We know the plants that will work with your unique property. You won't have to worry about any money being spent on the wrong plants or buying grass seed not suited for your region. When you work with our professionals, you can rest easy knowing we have got everything covered. In addition to designing and implementing a gorgeous new landscape, we can provide a variety of services to cover all of your landscape's needs, including:
Lawn care and maintenance
Irrigation system design, installation, repairs and scheduled service
Fall blow outs and spring start ups
Weeding, pruning, fertilizing, aeration
Commercial snow plowing during the winter months
And more
And, these are just a few of the landscaping services we can provide! Give us a call today to learn more about our services and why we are considered one of the most trusted landscaping companies in the area.
Schedule our services on a regular basis, or call on our landscaping company for a single project. Either way, let's get started!
Contact our Landscaping Company
Are you interested in hiring our landscaping company for your Plymouth area home or business? Call Advanced Irrigation at 612-599-8675 or you can request a Free Estimate.