Landscape Design Elk River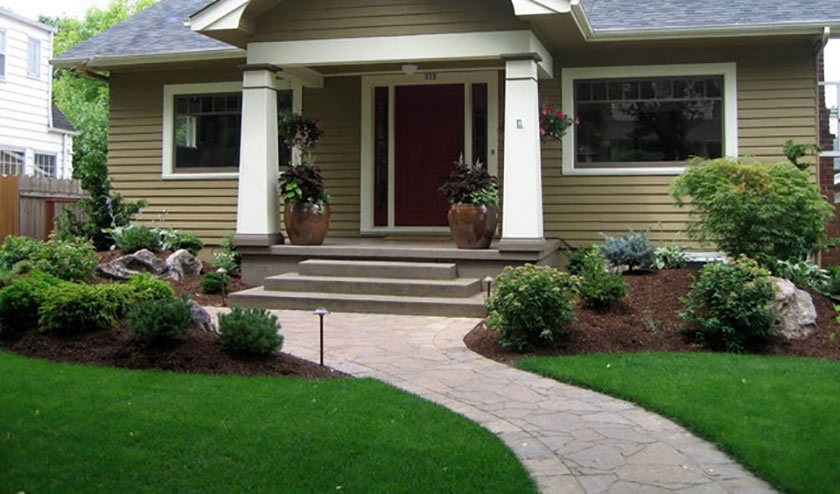 Are you interested in increasing the curb appeal of your Elk River homeor business? Professional landscape design can make your lawn the envy of the entire neighborhood. At Advanced Irrigation we specialize in landscape design for Elk River and the surrounding areasand can get you the landscaping you've always wanted. Local residents have entrusted their lawns and landscaping to us for decades and we are the experts in our field. We are known to be oneof the most reliable and professional landscaping companies around and we can even help you maintain your new landscape design for years to come.
We offer professional irrigation installation and maintenance services, fertilization, pruning, weeding and so much more. So once your new landscaping features are installed, we can continue to come out on a scheduled or as-needed basis to make sure it continues to look its best no matter the time of year.
Ready to get started on a new beautiful landscape design customized to your unique property? Call us today to get a free estimate! We are happy to give you even more information on our landscape design services and more.
Our Landscape Design Services
Whether you want a new landscape design perfect for entertaining, one made for relaxing or a simple and sleek design, we can create the perfect landscape to meet your needs. You can tell us exactly what you are looking for and we will come up with a plan just for you.
The possibilities are endless when it comes to your new landscape design! Your new landscape design could include:
Shrubs
Outdoor fire pit
Pergolas and arbors
Patios
Walkways
Retaining walls
Flowers and trees
Outdoor landscape lighting
And more
Whatever features you choose, our number one goal is creating the perfect landscaping design for you. And, because we are local, we offer personalized service and we want you to keep coming back to us anytime you need professional landscape design, lawn irrigation or any other landscaping service.
Give us a call to learn more about these services and the many services we provide. We will gladly answer any questions you have about landscape design and get you on our schedule as soon as possible. We can even offer you a free estimate!
Contact Us about Landscape Design
Are you interested in learning more about landscape design for your Elk River area home or business? Call Advanced Irrigation at 612-599-8675 or you can contact us online for a Free Estimate!