Water Sprinkler System Minneapolis
Are you doing everything you can to keep your lawn looking its best? One of the most essential parts of an efficiently kept lawn is a quality water sprinkler system. Advanced Irrigation has been keeping lawns looking their best with water sprinkler system services and repairs for decades. So when you need a professional water sprinkler system in Minneapolis; only trust the experts at Advanced Irrigation. We can install the best system to keep your landscaping looking healthy and strong all year long. When you give us a call, one of our experienced technicians can come out to your home or business to take a look at your lawn and discuss what you're looking for and your lawn care needs.
We will ensure your landscape stays healthy without wasting water because we pay close attention to both the installation and maintenance of your system so that it remains fully functional and efficient. When you work with Advanced Irrigation, you receive a high-grade water-efficient system you can depend on. Give us a call today to set up an appointment!
Water Sprinkler System Installation & Services
At Advanced Irrigation we have been providing water sprinkler system installation and services since 2001 and understand just how important your landscaping can be to the overall look of your home or business. That's why we do what we do. A water sprinkler system can help your lawn look lush and green; adding curb appeal and a better overall look for your home or business. That's why we offer a variety of water sprinkler systems services that truly run the gamut on what an irrigated landscape needs, including: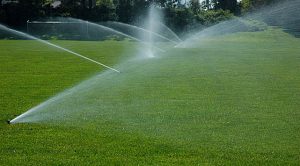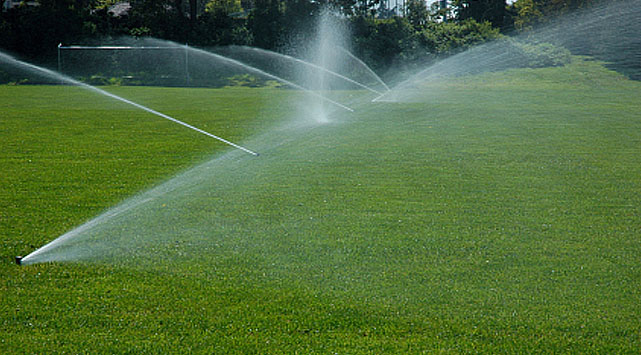 Repair
Installation
Drip system repair and installation
Remodeling
Spring Startups
Fall blowouts
Winterization
Rebuilds
Maintenance
And more
Whatever you need for your water sprinkler system, our top-of-the-line services and installation get you the best, high-grade, water-efficient lawn sprinkler systems that adhere to Minnesota Conservation Practices. And in addition to having a top of the line water sprinkler system installed and maintained, there many other ways we can help you maintain the beauty of your lawn. We also provide a variety of lawn care services including fertilization, aeration, lighting, pruning and weeding among others.
When you need a new water sprinkler system or repairs to your current one, give us a call. We'll be happy to answer any questions you have about our many services.
Contact Us about a Water Sprinkler System
Are you interested in learning more about a water sprinkler system for your Minneapolis home? Call Advanced Irrigation at 612-599-8675 or you can contact us for a Free Estimate.