Snow Plowing for Buffalo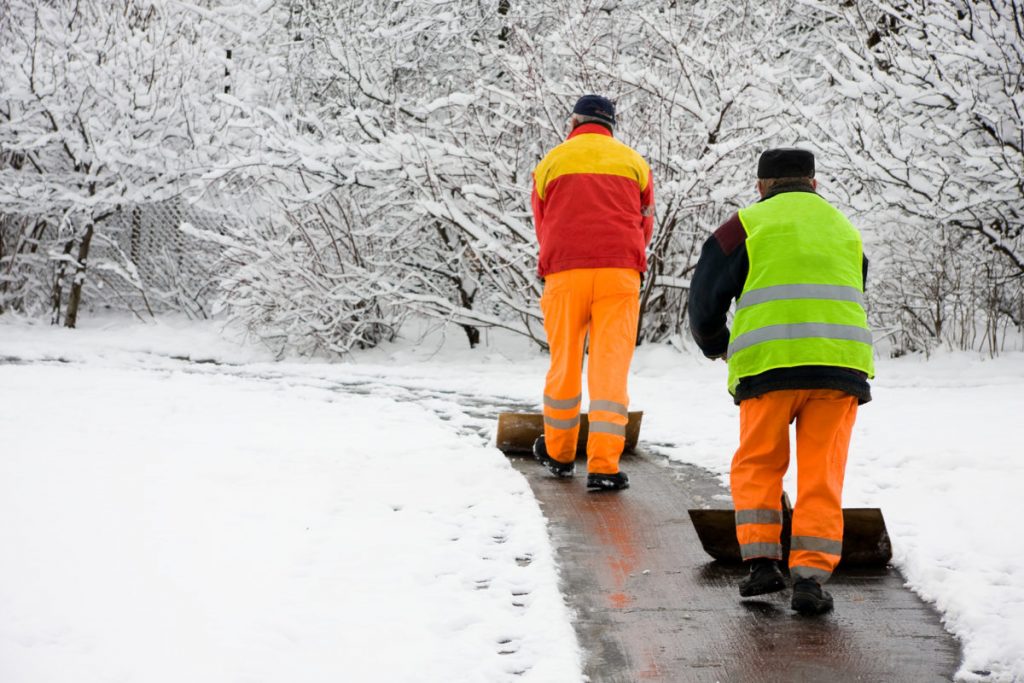 When the snow begins to fall, it is nice to know you have a snow removal plan in place. If unprepared, snow and ice can build up fast, leaving your business unable to operate and even susceptible to accidents. In order to keep things running smoothly and safely, your property needs to be safe to walk or drive on before the workday begins. That's why it is so important to have a snow plowing plan in place. And, when you think snow plowing, your first thought may not be Advanced Irrigation. But, we are the experts in the area. We take care of so many aspects of lawn care and lawn care maintenance, no matter the season. We offer snow plowing for Buffalo and the surrounding areas and can help you with all of your snow and ice management needs. We are more than just an irrigation company, we are one of the best snow and ice removal companies around. As members of the Snow & Ice Management Association (SIMA), we know all of the safest and most efficient ways to clear ice, snow and slush.
Area business and home owners alike have trusted us for years with all of their snow plowing needs. At Advanced Irrigation, we have built our reputation by listening to and effectively responding to the needs of our clients as well as our environment, receiving excellent service awards for five years in a row. Allow us to handle all of the shoveling, plowing and everything else that needs to get done in the event of a snow or ice storm.
Solidify your snow plowing plan today! Give us a call to learn more about how we can help you the next time it snows and alleviate some of the stresses that can come along with it.
Professional Snow Plowing Services
Since 2001, Advanced Irrigation has been known for reliable, professional and friendly service in all aspects of lawn and property maintenance. And this includes our comprehensive snow plowing services, using a combination of snow plows, shoveling and de-icers. We can handle all of the snow plowing, snow shoveling, de-icing and everything else that needs to get done in the event of a snow or ice storm.
The last thing you want is for someone to get hurt in or around your property. So, make sure that your entire perimeter is safe to walk on and safe to drive on with snow plowing services from the experts at Advanced Irrigation.
Snow Plowing from Advanced Irrigation
Are you ready to learn more about snow plowing in the Buffalo area? Call Advanced Irrigation today and start on your snow removal plan! Contact us at 612-599-8675 or Request a Free Estimate.