Lawn Sprinkler Systems Lakeville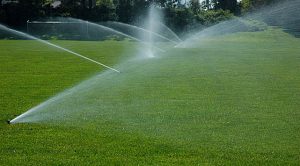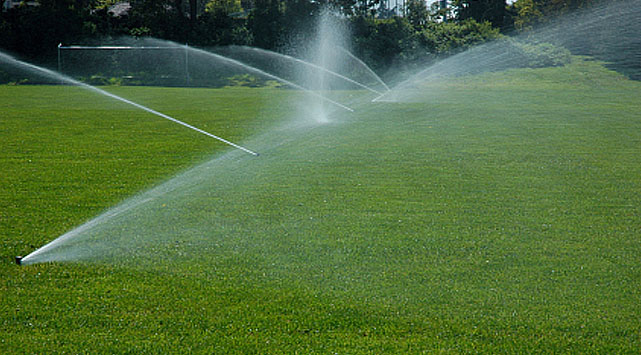 If you require service for your current irrigation system or you would like to have a new one installed, Advanced Irrigation is the company to call. Installers of lawn sprinkler systems in Lakeville and neighboring climes, we have helped so many homeowners just like you learn firsthand what it means to enjoy a lush green lawn and beautiful landscaping.
Sprinkler systems services from Advanced Irrigation include:
Fall blow outs
New system design and installation
Routine and schedule service and adjustments
Spring start ups
System rebuilds
Unscheduled repairs and service
And so much more!
Give us a ring to find out all that there is to know about our lawn sprinkler systems and general irrigation system services. That thick green grass is just a lawn sprinkler system away! Your friends and neighbors shall go green with envy!
A free estimate will be provided on a new lawn sprinkler system so you know how much to budget for your project. We will answer and all of your questions. Should you encounter concerns, we will address those for you.
We will gladly, if called upon to do so, design and install a brand new lawn sprinkler system for you. Our attention to detail exceeds standard expectation as we jot carefully crafted notes and measurements to verify that every speck of lawn and landscaping get the precise amount of water they require to grow and thrive.
Rain sensors come standard on all of our lawn sprinkler systems. These sensors guarantee environmental friendliness, detecting when rain has fallen in your area and adjusting the lawn sprinkler system's watering schedule as needed.
More about Our Sprinkler Systems
Once your brand new lawn sprinkler system is installed, redesigned and serviced, caring for it is easy. We provide service agreements that will have us out to your home regularly to ensure that your sprinkler system is functioning right and proper.
With a service agreement for one of our lawn sprinkler systems, one of our technicians will adjust and repair the irrigation system as needed. You will receive a detailed note explaining all of the work that we performed. Your note will also contain tips and tricks on how to keep your landscaping and yard at their very finest no matter what weather conditions they encounter.
Call us to learn why we are one of the most trusted names in sprinkler systems in this area!
Professional Lawn Sprinkler Systems
Are you interested in learning more about lawn sprinkler systems in Lakeville and the surrounding areas? Call Advanced Irrigation at 612-599-8675, or you can contact us and get a Free Estimate.