Lawn Care Services St Paul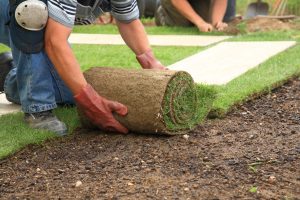 Advanced Irrigation offers professional lawn care services in St Paul and the surrounding areas. We are a full-service lawn care company, and we can provide you with everything you need when it comes to lawn care and landscaping.
Our lawn care services include:
Aeration
Landscaping: design, installation, maintenance, etc.
Hardscaping: patios, outdoor fire pits, edging, retaining walls, etc.
Landscape lighting
Pruning, weeding and fertilization
Total lawn restoration
Turf management
Commercial snow removal
Irrigation system: design, installation, service, fall blow outs, spring start ups, etc.
And more!
Give us a call, and we can tell you more about these lawn care services and the others we offer. We can help both residential and commercial clients alike, and no job is too big or too small for our team!
When you call us to learn more about our lawn care services, let us know if you are interested in a free estimate. We can provide you with this so you have an idea of how much to budget for.
Professional Lawn Care Services
Caring for your residential or commercial lawn can be back-breaking and time-consuming. It takes a lot of work to keep your lawn and landscaping looking their best. Not only that, but you have to have the right skills and knowledge to make sure you're caring for your plants properly so they can grow and thrive.
These are just a few reasons you should call our lawn care services. We can take care of the hard work and you can enjoy the benefits of a well-maintained yard and landscaping! Our technicians have the right tools, knowledge and experience to keep the outside of your residential or commercial property looking its best.
A good looking yard and landscaping add curb appeal and makes your property more appealing to guests and other visitors. Let us take care of all parts of making sure your lawn looks its best so you don't have to!
We have a few decades of experience under our belts, and over the years we've learned a lot about lawn care services and how to keep our customers happy. Our reputation for excellent work precedes us, so give us a call to find out why we are one of the best lawn care services in the area.
Professional Lawn Care Services
For more information on lawn care services in St Paul, call Advanced Irrigation at 612-599-8675 or you can contact us for a Free Estimate.