Lawn Care Services Minnetonka
Advanced Irrigation is one of the best and most reliable lawn care services in Minnetonka. We can help residential and commercial clients with all of their landscaping and lawn care needs including:
Hardscapes and softscapes
Landscape design and installation
Sod and seeding
Mulching
Irrigation systems: design, install, service, fall blow-outs, spring start-ups
Outdoor lighting
Weed control
Total lawn restoration
Lawn care services like clean-ups, aeration, fertilization and more
And much more!
Call us and we can tell you more about the lawn care services we offer. We can schedule a time to come to your home or business to talk to you more about what you need done, or we can go ahead and set up a service appointment over the phone.
We offer free estimates too. That way, you know how much you can expect to spend and can budget accordingly.
Professional Lawn Care Services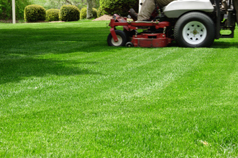 When you call us to get more information about our lawn care services, we will talk to you to get an idea of what you need done.
Then our technicians will come to your home or business and do whatever it is you need done in order to get the lawn and landscaping you've always wanted.
Whether you need help with weed control and fertilization, a whole new landscape designed and installed, an irrigation system serviced or repaired or anything in between, you can count on us to get the job done right.
Your lawn and landscaping will be the envy of your neighbors, friends and colleagues by the time we are done! Call us today to find out more and to get an appointment.
Since 2001, Advanced Irrigation has been one of the most trusted lawn care services in this area. We have helped many home and business owners get the lush grass and landscaping they want. And we are always sure to keep our prices fair and reasonable.
A nice lawn is a great way to add curb appeal to your home or to attract new customers to your business. We know how important it is that your home or commercial property always looks its best.
Get your free estimate today!
Lawn Care Services and More
Do you want more information on our lawn care services in Minnetonka and the surrounding areas? Call Advanced Irrigation at 612-599-8675, or you can contact us and get a Free Estimate.