Lawn Care Services Edina
Advanced Irrigation offers a variety of lawn care services for Edina home and business owners. From installing and maintaining a new irrigation system to landscaping and fertilization services, we can assist with just about any type of lawn care you need help with.
Our lawn care technicians are all professional and friendly, and we can take care of your lawn so it's the envy of your friends and neighbors. Or, if you're a business owner, your business will always look its best when you hire us.
Just give us a call to find out more. We can talk to you about your wants and needs, and then we can get you on our schedule for a free estimate. That way, there are no surprises. You'll know exactly how much to budget for.
Customer service is always our top priority. We want to know that our lawn care services are working for you, and we want to know that we're doing the job right. We want our customers to know they can keep coming back to us for reliable lawn care services.
Lawn Care Services from Advanced Irrigation
For more than two decades, Advanced Irrigation has been a trusted name in lawn care services, snow removal and more in the Edina area. Our reputation for high quality work and service precedes us. Our customers know they can trust us to take care of their lawn and landscaping so it always looks its best.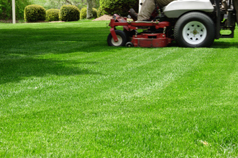 All of our technicians and other staff members are fully trained on how to best take care of your lawn and irrigation system. When you call us, you will talk to a live person who works for our business and knows all of the ins and outs of what we do. We can answer your questions, address any concerns you might have and then get you on our lawn care schedule right away!
We know that your lawn and landscaping is important to you, no matter if you're a home or business owner. And that is why you can trust us to take care of all of the lawn care services you need. We treat every customer as if they were a member of our family.
Lawn Care Services and More
Are you interested in learning more about lawn care services in Edina? Call Advanced Irrigation at 612-599-8675, or you can contact us to set up your Free Estimate.