Lawn Care Services Bloomington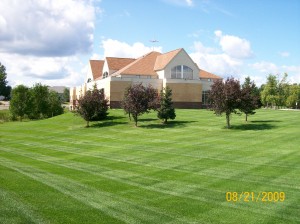 Advanced Irrigation offers lawn care services for Bloomington residential and commercial customers. We can help get your home or business looking its best all year round. From installing and maintaining a new irrigation system to designing and installing new landscaping, we can help with every aspect of keeping your lawn and garden looking their best.
We even offer commercial snow removal services during the winter months, so that is one less task for you to worry about when the cold and snowy weather hits our area.
Call us and we can tell you even more about all of our lawn care services. We can give you a free estimate, so you know exactly how much to budget for. We can also answer any questions you have about our services and all we can do for you.
Contact Advanced Irrigation as soon as possible to get on our schedule.
Our lawn care services include:
Professional landscape design and installation, including patios, retaining walls, flowers, plants, trees and more
Irrigation system design, installation and service, including fall blow outs, spring start ups and scheduled and unscheduled maintenance
Fertilizer application
Snow removal services
And more
Let Advanced Irrigation be your one stop shop for all of your lawn care services, whether you are a homeowner, business owner or both!
Professional Lawn Care Services
Our team here at Advanced Irrigation has plenty of experience in lawn care services. We have helped countless customers like you get the beautiful lawn and garden they have always wanted.
Let us help you put your best foot forward. A beautifully landscaped lawn can add curb appeal to your home, or it could help your business draw in new customers. More often than not, the outside of your home or business is your visitors' first impression. You want to be sure everything is always looking its best.
That is why you can rely on us to keep your lawn and garden looking great. We want to make sure you are happy with our services, and we want to make sure we always meet or exceed your expectations.
Call us today to get on our schedule and to get more information on our lawn care services and all of the other services we offer!
Lawn Care Services and More
Are you interested in learning more about our lawn care services for Bloomington and the surrounding areas? Call Advanced Irrigation at 612-599-8675, or you can contact us and get a Free Estimate.