Commercial Lawn Care Maple Grove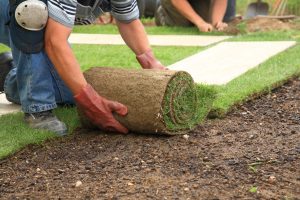 Advanced Irrigation helps business owners and property and facility managers with all of their commercial lawn care needs. Maple Grove is known for being one of the best cities in Minnesota to live and work in, so you want to be sure your commercial property or multi housing unit always looks its best.
We can help with that! We offer the entire spectrum of commercial lawn care services. We can come out on a scheduled or as-needed basis, and can always fully customize our commercial lawn care services to meet your specific needs.
Our commercial lawn care services include:
Landscaping design, installation and maintenance
Fertilization, mulching and weeding
Retaining walls and outdoor lighting
Irrigation systems: design, installation, repairs, inspections, blow outs, start ups
Aeration
During the winter months: snow plowing and snow removal
And more!
Give us a call so we can tell you more about the services we provide. We will be happy to give you a free estimate, and we can put you on our schedule as soon as possible.
Help with Commercial Lawn Care
The technicians at Advanced Irrigation have more than 20 years of experience in the lawn care and landscaping industry. We are experts in commercial lawn care, and we have worked with homeowners, business owners, property management companies and more to make sure their lawns and landscaping always looks great, no matter what time of year it is or what the weather has been like. We are familiar with this area's unique climate and environment, so we know what types of plants and grasses will thrive and what kind of care they should receive.
We've worked on a wide variety of commercial and multi housing properties like apartments, condos, townhouses, restaurants, schools and much more.
Contact us today to learn even more about our commercial lawn care services and all we can do for you. We will gladly take the hassle and labor of maintaining landscaping and plant care off of your plate so your time is freed up to handle more important things. We will come up with a lawn care plan that will meet your needs and stay within your budget.
Maple Grove Commercial Lawn Care
Would you like to learn more about commercial lawn care in Maple Grove? Call Advanced Irrigation at 612-599-8675, or you can contact us and get a Free Estimate.